Someone hit my parked car. What should I do?
Whether in a parking lot or parked on the street, here are tips and answers for what to do if someone hits your car while it's parked.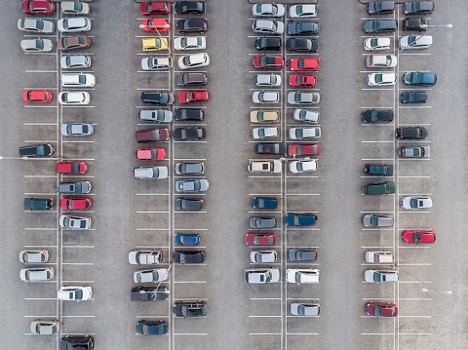 Here's what to do if your car is damaged by a hit and run driver while parked.
Check to see if the person who damaged your car left a note: If the person responsible for damaging your parked car left a note, hopefully it includes their contact and insurance information. If so, contact their insurance company and let them know what happened.
Document the damage: Use your smartphone to take pictures of the damaging from as many angles as possible. Don't forget to include any debris that may have fallen onto the parking lot or street.
File a police report: It's a good idea to notify the authorities if you discover your car has been hit. Plus, in many cases, damage done to a parked car where the responsible party fails to leave a note could be considered a hit-and-run. In this case, you should contact the authorities and file an official accident report. Always get a copy of the report so you can provide it to your insurance company.1
Contact your insurance company: Tell your agent or claims representative what happened. Let them know documentation you have - including a copy of the police report. If the responsible party left a note, share that information with your insurance company who will contact the other driver's insurer about the settlement of the claim.
Answers to frequently asked questions if your car is damaged in a parking lot or parked on the street
Will my insurance company cover the damage if someone hits my parked car?
In short, it depends on the coverage on your auto insurance policy.
For example, Collision Coverage typically covers costs to repair or replace damage done to your car if it's damaged by another vehicle - regardless of who fault.
Underinsured Motorist Property Damage (UMPD) may also help cover costs to repair your car if it's damaged by a hit and run driver, or someone who doesn't have insurance.
Keep in mind that with Collision and UMPD, you may need to pay your auto policy's deductible. Your agent or insurance company can help you decide your level of coverage.
What if I don't have Collision or UMPD Coverage on my auto insurance policy? Who will help pay for the damage done to my car while it was parked?
If you can't prove who damaged your car and you don't have Collision or UMPD Coverage, you'll likely have to pay out-of-pocket for repairs.
Will my insurance rates go up if someone hits my parked car?
There are many factors taken into account when your rates are determined. This can be include any claims filed and may consider things like
The year/make/model of your vehicle
The total cost of repairs
How many claims you've had, and other factors
Now filing a claim with the at-fault driver's insurance company typically won't impact your auto insurance rates because it wasn't your fault your car was damaged.
See how much you could save on car insurance when you only pay for what you need! Get a car insurance quote in under 10 minutes!
Begin your free online quote
Please note: Information presented on this page is intended to be general information about insurance and is not specific to Liberty Mutual policies. Policies and coverages vary by state and insurer. Contact your insurance company to understand specifics regarding your policy and coverages.
1
https://www.iii.org/article/scene-accident