Car Insurance Deductibles: Frequently asked questions (FAQs)
Car insurance deductibles: Frequently asked questions (FAQs)
Understanding what a car insurance deductible is, when it applies, and how to choose one can be confusing. We'll help you feel confident in choosing a car insurance deductible that's right for you.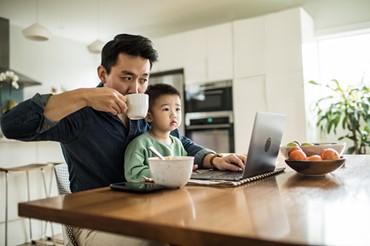 Car insurance deductible fast-facts
$500 is the most common car insurance deductible.
Not every type of car insurance coverage uses a deductible.
A higher car deductible can lower your insurance premium.
You pick your deductible when buying insurance.
You'll owe your deductible before your coverage kicks in.
Your deductible may be waived for fixing minor glass damage like chips or cracks in a windshield.
Your Comprehensive and Collision Coverages can have different deductible amounts.
What's a car insurance deductible?
A car insurance deductible is how much money you'll pay out of pocket for damages to your vehicle before your insurance kicks in.
You'll pick this deductible amount when buying your insurance. In general, car insurance policies offer a choice of deductibles, like $250, $500, $1,000, and $2,000. Please note, these may vary by company.
How does a car insurance deductible work?
Let's look at an example. We'll pretend that you have a
$500 deductible
$1,500 covered claim
Here, you'll pay your $500 deductible first. After that, your insurer will cover the remaining $1,000 to repair or replace your vehicle.
In some cases, your car insurance company may pay your claim, minus your deductible. Using the same example, your insurance company may issue you a check for $1,000 to cover your repairs. This is the $1,500 damages, minus your $500 deductible.
What if my car repair costs less than my deductible?
There may be times when your car insurance deductible is more than the cost of the damage to your vehicle. Unfortunately, in these cases, you'll need to pay for all repairs out-of-pocket. This is because insurance only pays for damages that are above your deductible.
Are all types of car insurance claims subject to deductibles?
No. All claims do not have deductibles. That said, here's the car insurance coverages that usually have deductibles
Collision Coverage: helps pay for damages to your vehicle from hitting another vehicle or object, like a tree or guardrail.
Comprehensive Coverage: helps pay for damages to your vehicle from things other than collisions like hail, theft, or impact with an animal.
Uninsured Motorist Property Damage: helps cover property damage costs when you're in an accident with a driver who has no insurance or low coverage limits.
Personal Injury Protection: helps cover medical expenses for you and your passengers in the event of an accident — regardless of who is at fault.
There are also types of car insurance that are typically not subject to a deductible. They include:
Liability Coverage: helps cover damages that you cause to another person or property in an accident and is never subject to a deductible.
Uninsured Motorist Bodily Injury: helps cover for your medical expenses in the event of an accident with a driver who has no insurance or whose coverage limits are not enough to cover your medical expenses.
Medical Payments: helps cover your medical expenses if you're involved in an accident and are injured.
Do I have to pay a deductible if I damage someone else's car but not my own?
No. For at-fault accidents where you damage someone else's property, you won't owe a deductible. The other person's damages are covered under your liability coverage which doesn't have a deductible.
If someone hits my car and I'm not at fault, do I have to pay a deductible?
In most cases, if you're in an accident where another driver hits your car and causes damage, you won't have to pay your car insurance deductible. In this case, it's the at-fault driver's liability insurance that will pay the cost of your repairs.
How do I choose a car deductible?
Here are key factors you should consider when picking a car insurance deductible.
How much you can you afford to pay out-of-pocket. The most important factor in selecting a car insurance deductible is how much you can afford to pay out-of-pocket in the event of a claim.

Keep in mind that auto claims are unexpected. If you had to suddenly pay $1,000 out-of-pocket for a covered auto insurance claim, could you comfortably afford to do so? If the answer is no, then you may want to consider a lower deductible.

How much you can save on your car insurance. Some insurance companies won't raise your rates for your first offense. However, in general, most insurers will raise rates for people with multiple tickets.

Another key factor when picking a car insurance deductible is the cost. The higher you set your deductible, the lower your premiums will be. Conversely, the lower you set your deductible, the more you'll pay for your car insurance.

The value of your car. The age and condition of your vehicle should also be a factor in your car deductible decision. For some older vehicles, the cost of coverages that have deductibles may end up costing you more in insurance premiums than your car is worth.

In any case, you don't want to pick a car deductible that's more than you can afford if you're in an accident.

The requirements of your lender. When you take out a car loan or lease a vehicle, lenders will require you to have "full coverage" car insurance until the loan is paid. In some cases, the lender may even specify the amount of your deductible.

In general, most lenders would want you to have lower Comprehensive and Collision deductibles for newer vehicles to better protect their investment. Once your car loan is paid off, you have the option of dropping down to liability only.
When you get an online quote from Liberty Mutual, you'll be able to see how much different deductibles and coverages impact your rate.
Get a car insurance quote in under 10 minutes and only pay for what you need.
Begin your free online quote
Please note: Information presented on this page is intended to be general information about insurance and is not specific to Liberty Mutual policies. Policies and coverages vary by state and insurer. Contact your insurance company to understand specifics regarding your policy and coverages.