What's the best time of the year to buy car insurance?
You can buy car insurance any time of the year. However, there are certain times you may want to think about shopping for auto coverage. To help you find what you need, we've gathered some common questions about the best time to buy car insurance. Oh, we also have the answers too.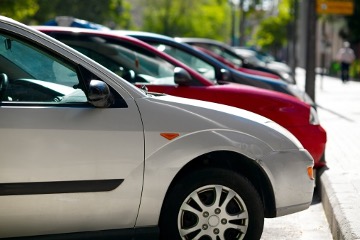 Frequently asked questions for the best time of year to buy car insurance
Is there a better time of the year to buy car insurance?
In general, there isn't a specific time of the year that is considered "the best" time to shop for car insurance.
That being said, some experts think December is a good time to get quotes. This is because some insurance companies may make rate adjustments at the beginning of the new year.1
I've heard that certain life events can be a good time to shop for car insurance. What life events are they talking about?
Some life events can be a good time to shop for car insurance because you may be able to lower your rates. Common life events can include
Getting married: Some insurance companies offer discounts for married couples or domestic partners who combine their car insurance.
Buying a home or renting an apartment: Bundling your home or renters insurance with your car insurance can help to lower your auto premiums.
Moving to a new area: A recent move to another state or area could result in lower car insurance costs - depending on your new location.
You recently retired: If you drive less because you no longer commute for work, insurance companies may lower your rate for driving fewer miles each year.
Your birthday: Age can be a major factor in what you pay for car insurance. So, your birthday can be a good time of the year to buy car insurance as young drivers can see lower rates as they get older.
A month or so before your auto policy renew: Thirty or 60 days before your car insurance renewal date is a good time of the year to review your current coverages. Doing this now gives you time to switch car insurance if needed.
There are also car-related events that are a good time to buy insurance that include
A major violation falls off your driving record: Chargeable violations don't automatically fall off want to shops for car insurance after violations like an at-fault accident or a speeding ticket falls off your motor vehicle record to help save on premiums.
Your teenage driver just got their license: Teenage drivers have one of the highest car insurance rrates. Adding your teen driver to your policy can be a good time of the year to shop around for lower auto insurance rates.
Your coverage needs have changed: Do you need to increase your liabilty limits? What about adding Emergency Roadside Service or Comprehensive Coverage to your policy? If your car insurance needs hace changed, now nay be a good time to do some comparison shopping.
You bought a new car: Congrats on your new car! Now's the time to shop for insurance so you're covered in the event of an accident or theft.
Is it a good idea to switch car insurance companies every year to help save money?
There's no evidence showing that switching car insurance companies every year will save you money. In fact, many insurance companies offer longevity and Claims-Free Discounts to policyholders who stick around and who have a proven track record of being a safe driver.
However, if you're wanting to switch car insurance companies, we can help make the process easier.
See how much you could save with Liberty Mutual on car insurance when you only pay for what you need.
Begin your free online quote
Please note: Information presented on this page is intended to be general information about insurance and is not specific to Liberty Mutual policies. Policies and coverages vary by state and insurer. Contact your insurance company to understand specifics regarding your policy and coverages.
1
https://www.caranddriver.com/car-insurance/a36190599/best-day-to-buy-car-insurance/