What is home hazard insurance?
Insuring your home requires understanding the types of coverages in a standard homeowners policy that provides protection for damages done to the structure of your home.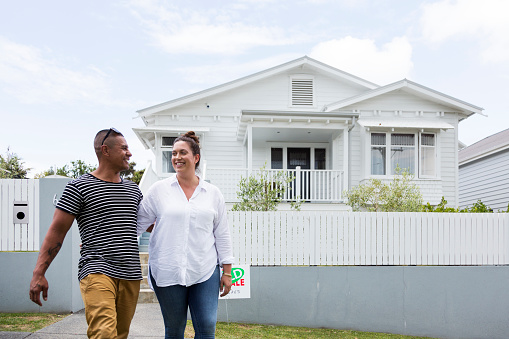 What is home hazard insurance?
In general, home hazard insurance is one of the coverages in a standard homeowners policy. Home hazard insurance provides coverage for damages to the structure of your home. Some examples of hazards (or perils) typically covered by homeowners insurance are
Is hazard insurance and homeowners insurance the same thing?
Hazard insurance is a term used by mortgage companies and home loan lenders. In general, they're talking about a specific part of coverage in a homeowners insurance policy. This part provides protection for damage to your home's structure.
Most mortgage companies require you have hazard insurance to get a loan. This is to protect their investment until your loan is paid off. As they're mainly concerned about the structure of the house, they commonly call homeowners insurance, hazard insurance.
What does home hazard insurance cover?
The home hazard part of a homeowners insurance policy covers damages due to specific perils listed in your policy.
While most are related to natural disasters, some policies may include additional coverage for damages due, but not limited to
Fire
Smoke
Hail
Wind
Ice and snow
Some hazard insurance will also include coverage for other structures like
A detached garage
A shop
Fences
Sheds
Keep in mind, not all homeowners or hazard insurance is the same. Before buying a policy, discuss coverages with your insurance company to learn what your policy includes or excludes. You should also ask about any additional coverages you may need to help protect your home.
For example, you may live in an area where flooding, earthquakes, and high winds are common. In these cases, you would need additional/separate coverage for these hazards.
What doesn't home hazard insurance cover?
In general, home hazard insurance doesn't cover
Damages to your personal belongings
Injuries sustained by others while on your property
This is because home hazard insurance only covers damages to your home's structure.
Will I have to pay a deductible on a home hazard insurance claim?
Yes. Typically, the deductible listed on your homeowners insurance policy will apply to a hazard claim.
Example: You have a homeowners policy with a $1,000 deductible. Your roof is damaged by wind, which is covered under your policy.
You file a claim
Roof damages: $1,500
Deductible: $1,000 (amount you pay out of pocket)
You would pay your $1,000 deductible first, and then your insurance would pay the remaining $500.
Please note, coverage limits (the most your insurance will pay on a covered claim) also apply to home hazards. Any expense above the coverage limit is owed out-of-pocket.
If you need coverage not included in a standard home policy, you'll need to buy that separately. This can include things like flood and earthquake coverage. These policies may have their own deductibles as well.
Start my homeowners insurance quote
Begin your free online quote
Please note: Information presented on this page is intended to be general information about insurance and is not specific to Liberty Mutual policies. Policies and coverages vary by state and insurer. Contact your insurance company to understand specifics regarding your policy and coverages.