How a car's make and model can impact insurance rates
Learn how the type of car you drive can determine what you pay for auto insurance.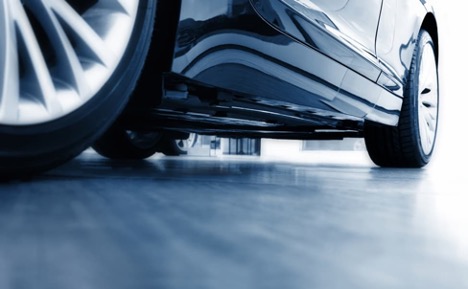 Did you know the make and model of your car is an important factor in what you'll pay for auto insurance? While many factors go into determining your car insurance rate, we'll explain some of the details of how the make and model of your car can impact insurance costs.
Make and model as risk indicators
While auto insurers consider many factors when deciding auto insurance rates, it's a car's make and model that can impact premiums the most.
Some vehicles have a reputation for being in more accidents or targeted by thieves, which increases the insurance company's risk. Sports cars and luxury vehicles tend to fall into this higher risk category.
According to The Zebra1 the 10 most expensive car make and models to insure are
Maserati Quattroporte
Audi R8
BMW i8
Mercedes-AMG GT
Nissan GT-R
Maserati Ghibli
Mercedes-Benz S-Class
Porsche 911
Tesla Model S
BMW 7 Series
The top 10 least expensive car models to insure according to The Zebra as of 2022, include2
Mazda CX-3
Toyota C-HR LE
Ford Transit Connect XL
Fiat 500X Pop
Honda CR-V
Subaru Crosstrek
Dodge Ram Promaster City
Jeep Compass Altitude
Ford F-150 XL
GMC Savana G2500
Remember, even if 2 drivers have the same make and model of a vehicle, they could still pay different rates for insurance, even if they both have good driving records. Why? Because there are additional factors that may influence what you'll pay for auto insurance, like
Your driving record
How much you drive
Your age and the age of your car
Where you live
Your gender
Your marital status
Discounts
Your credit score
The main factors associated with a vehicle's make and model, insurance companies consider for auto insurance rates include
Vehicle size: In general, the larger the car, the higher the premium (think SUVs, multi-passenger cargo vans, etc.). However, smaller vehicles are stolen more often and are more likely to become badly damaged or even totaled in an accident, which can make some small cars more costly to insure than larger ones.
Engine size: Owners of high-powered vehicles with higher horsepower are more likely to engage in riskier driving (speeding, racing, tricky driving maneuvers, etc.). As a result, cars with larger engines can have higher premiums.
Chance of theft. Certain makes and models are more likely to become targets for thieves. As a result, insurers may charge more for cars that are stolen more than others.
Repair costs: Vehicles with special or custom features, as well as certain foreign cars tend to be more expensive to repair and therefore, insurance companies may charge more to insure them.
Safety features and rating: Although newer cars tend to cost more to insure, newer models are often equipped with more safety features than older models and may help to reduce what you pay for car insurance. Cars with a favorable safety rating may cost less to insure than those without a high rating.
What about the color of a car?
Contrary to popular belief, the color of your car will generally not impact your auto insurance rates. This myth stems from the belief that red cars are bigger targets for tickets and other traffic violations simply because they're more noticeable. No conclusive evidence exists to back up that claim, so if you want a red car, go for it!
Remember, because rates can vary widely based on car make and model, safety features, location, and individual policies, it's important to compare rates based on your specific vehicle.
At Liberty Mutual, we can help you understand car insurance costs and help you find a policy that works for you, so you only pay for what you need.
Get a car insurance quote in less than 10 minutes.
Begin your free online quote
Please note: Information presented on this page is intended to be general information about insurance and is not specific to Liberty Mutual policies. Policies and coverages vary by state and insurer. Contact your insurance company to understand specifics regarding your policy and coverages.
1
As displayed on The Zebra's website as of 6/15/23: https://www.thezebra.com/auto-insurance/vehicles/most-expensive-cars-to-insure/
2
As displayed on The Zebra's website as of 6/15/23: https://www.thezebra.com/resources/car-insurance/cheapest-vehicles-to-insure-2022/